Timar to lead TerraGo's Federal government strategy and team of deeply experienced partner and account managers.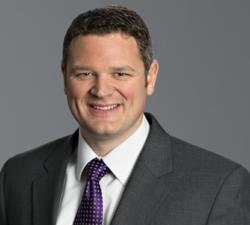 Atlanta, GA (PRWEB) December 18, 2012 -- TerraGo Technologies, an innovative provider of widely adopted geospatial and location intelligence software, has promoted John Timar to senior director, Federal Programs. He will lead TerraGo's Federal government strategy and team of deeply experienced partner and account managers.
Timar joined TerraGo in 2010, bringing with him extensive experience working with numerous U.S. Federal civilian, defense, and national security agencies, as well as domestic and international business expertise. Prior to his new role, Timar served as director of Strategic Alliances at TerraGo and successfully developed significant partnerships with industry leaders across systems integrators, geospatial software firms and data providers.
"TerraGo proudly supports U.S. Federal customers by enabling advanced discovery, analysis, integration and collaboration with GEOINT," said Rick Cobb, TerraGo president and CEO. "John is a uniquely capable leader who brings a thorough understanding of government organizations and a demonstrated commitment to fulfilling the mission; we are looking forward to the positive impact that John will have on the success of our customers and partners."
Prior to his tenure with TerraGo, Timar was a business practice leader at Eurasia Group where he was instrumental in expanding the business into previously untapped defense and intelligence markets. Timar also worked with Control Risks Worldwide where he was a founding member of Control Risks Government Services, which quickly became 8the fastest growing subsidiary component of Control Risks Worldwide. Timar's experience also includes roles with startup and mature consulting firms.
Timar served as a U.S. Navy SEAL and holds a MPP from the University of Chicago and a BA in Economics and International Relations from the University of Colorado at Boulder.
TerraGo is headquartered in Atlanta. In addition, the company has an office in Washington, D.C. dedicated to its federal customers, an office in Manhattan Beach, CA and an office in the United Kingdom to serve customers in Europe, the Middle East and Africa.
# # #
About TerraGo Technologies
TerraGo Technologies geospatial collaboration software and GeoPDF maps and imagery are among the most widely adopted solutions to produce, access, update and share geospatial information and applications with anyone, anywhere. TerraGo solutions enable enterprises to extend, exchange and exploit geo-referenced maps, imagery, audio, video and other intelligence in connected or offline environments. Trusted by government agencies and businesses worldwide, TerraGo solutions increase the use of geospatial data throughout and between enterprises and the return on geospatial investment through greater organizational efficiency, productivity and responsiveness. Founded in 2005, TerraGo is privately held and is an In-Q-Tel portfolio company. For more information, visit http://www.terragotech.com.
TerraGo and GeoPDF are registered trademarks of TerraGo Technologies, Inc.
Other company names and product names are the registered trademarks and/or trademarks of the respective companies.